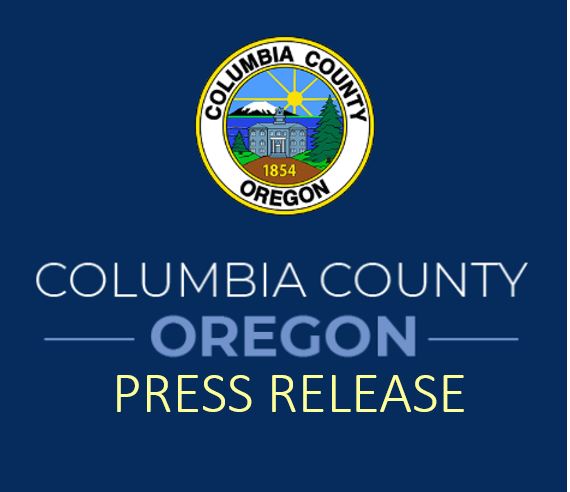 Columbia County's General Services Department raised the "Big Flag" today in preparation for Memorial Day weekend. The big flag is a high-wind, commercial-grade nylon flag measuring 50 feet by 30 feet and weighing over 40 pounds. In good weather, it takes a minimum of three General Services team members to raise or lower the big flag safely. 
Community members have asked the county why the big flag does not fly year-round. Partially this is due to winter weather. Large flags wear quickly in strong winds, fraying and tattering more rapidly than smaller flags. Rain worsens the situation since wet flags snap with even more force under high wind loads. Most importantly, the county does not use the big flag during the winter because rain and strong winds make it extremely difficult for county employees to raise or lower the flag safely.
The county does not fly the big flag at half-staff for the same reason: safety. "While we want to respect the importance of properly displaying our flags, securing the big flag at half-staff is incredibly difficult and unsafe," said Columbia County General Services Director Riley Baker. "We want to ensure everyone remains safe and can enjoy the holiday weekend." 
The county's official flag flies year-round in the courtyard at the front of the old courthouse. The county's official flag is flown at half-staff when the nation or state is in mourning, to mark a national tragedy, or in observance of Memorial Day or other National Day of Remembrance. The big flag is flown from the large flagpole behind the courthouse from Memorial Day through Veteran's Day, weather permitting.