Columbia County Offices Closing at 3:00 P.M. Today; Closed Tomorrow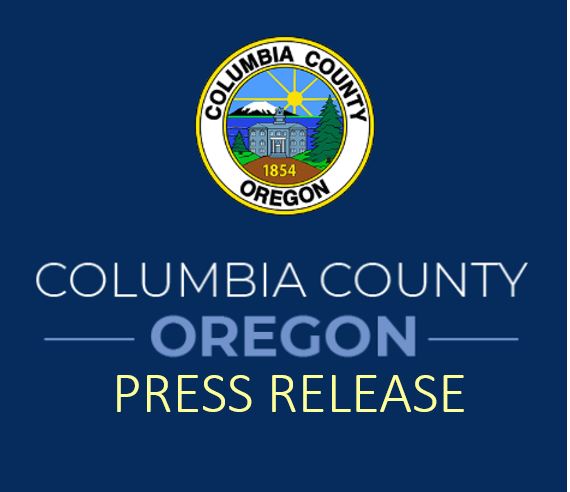 The National Weather Service (NWS) has forecast that a winter storm event will affect Columbia County over the next few days. The NWS expects this storm event to deliver snow, freezing rain, and ice accumulation to the County. These conditions will make travel hazardous. 
With an abundance of concern for the safety of our employees, Columbia County will be closing its non-emergency facilities at 3:00 p.m. today, Thursday, December 22nd. County offices will also be closed tomorrow, Friday the 23rd. Offices will reopen after the holiday observance on Tuesday, December 27th. 
The Columbia County Public Works Department is actively monitoring county road conditions and is ready to clear storm-impacted roadways. If you see a downed tree blocking a County road, please call 503-397-5090 during business hours. After hours, please report obstructed County roads to Non-Emergency Dispatch at 503-397-1521. If you see a downed power line or are experiencing an emergency, dial 9-1-1.
The County reminds motorists to drive appropriately for the road conditions and to give snowplows plenty of room to clear the roads safely. In addition, we caution drivers to remain alert during and immediately following winter weather, to use caution while driving, and to only travel if absolutely necessary.
Please monitor Columbia County's website and social media pages for updates as this event unfolds. Also, be sure to sign up to receive weather and community alerts on your cell phone or email from the Columbia Alert Network (C.A.N.). https://www.columbia911.com/general/page/columbia-alert-network-can
# # # #