Senator Betsy Johnson Donates Flag to Columbia County on National Pearl Harbor Remembrance Day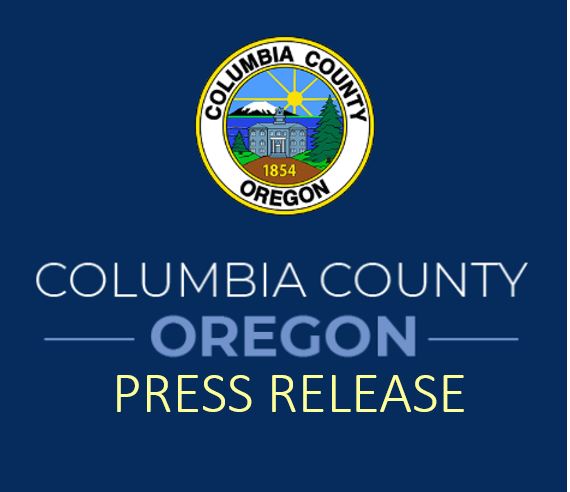 Senator Betsy Johnson donated a United States flag to Columbia County earlier today. The flag was the backdrop at Senator Johnson's election night watch party last month.

"This is a giant flag, so it was important to me to find a size-appropriate flagpole where it can be properly flown and honored," stated Senator Johnson. The flag that she gifted to the county measures 15 feet by 25 feet. And it is even more meaningful that Betsy, whose parents both served in World War II, is presenting this majestic flag to the county today, National Pearl Harbor Remembrance Day. "We will continue to honor the men and women of the greatest generation. Their service and sacrifices during World War II ensured our freedoms."

Senator Johnson presented the flag to the Columbia County Board of Commissioners during a public, outdoor ceremony. The ceremony concluded with the unfurling and hoisting of the flag to the top of the flagpole, which stands behind the Courthouse Annex Building. A multiorganizational group of volunteers raised the flag during the ceremony. Personnel from the Columbia County Sheriff's Office, the Saint Helens Police Department, Columbia River Fire and Rescue, CCSO Search and Rescue, and Columbia County's Emergency Management Department were present.

Columbia County Commissioner Henry Heimuller said, "We are overwhelmed by Betsy's generosity. We accept this flag as a symbol of Betsy's commitment to the people of Columbia County and all of Oregon. It will warm a special place in our hearts each time we see it."

Betsy Johnson was born in Bend, raised in Redmond, and served in the Oregon House and Senate for over 20 years. She has a well-earned reputation as a no-nonsense maverick willing to buck convention.
# # # #