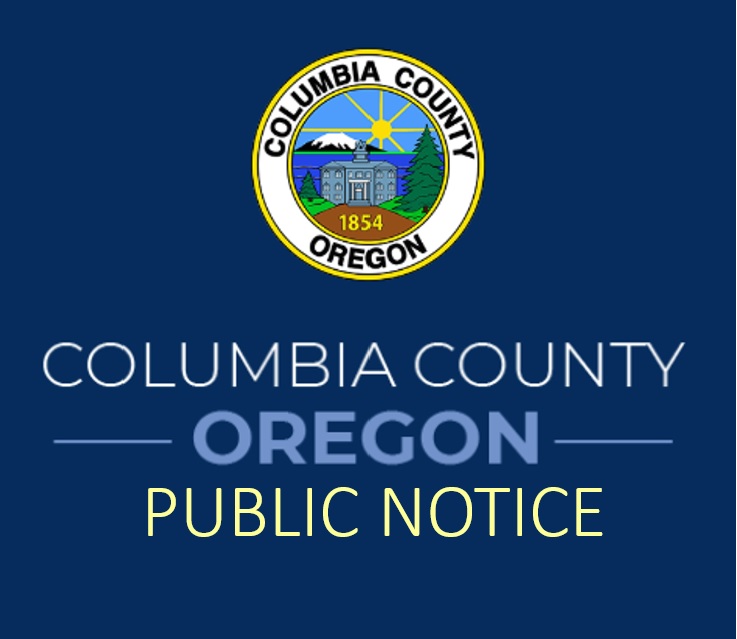 This week, Columbia County is mailing voter ballots for the November 8 General Election. Registered county voters should expect to receive their ballots by the middle of the next week.
Voter pamphlets have already been delivered to all of the mailboxes/PO Boxes within the county. Your local post office has extra copies of voter pamphlets on hand if you have yet to receive one. You can also pick up voter pamphlets at the Columbia County Courthouse. 
Return your ballots in a timely manner! The voting deadline is 8 p.m. on Tuesday, November 8, 2022. Ballots deposited in an official dropbox must be received by 8 p.m. on Election Day. Below is a list of Columbia County drop site locations. All locations will be open until 8 p.m. on election night. 24-hour drop-offs are available at all locations unless otherwise indicated.
Columbia County Courthouse
230 Strand St, St Helens

Rainier City Hall
106 B St West, Rainier

Scappoose City Hall
33568 E. Columbia Ave, Scappoose

Vernonia Public Library
701 Weed Ave, Vernonia

Clatskanie Library
11 Lillich St, Clatskanie

Mist-Birkenfeld RFPD
(Inside: M-Th 9-5; 8 p.m. Election Day)
12525 Oregon Highway 202, Mist
Mailed ballots must be postmarked by Election Day. As of January 1, 2022, Oregon permits ballots that are postmarked by Election Day and received no later than seven days after an election to be accepted and counted. Please consider the local mail pickup time at whatever location you are using. Ballots that have been dropped into a mailbox but have yet to be picked up by a mail carrier on election night will not receive the election day postmark.
If you have not received your voter ballot by Thursday, October 27, contact the County Elections Office at (503) 397-7214.