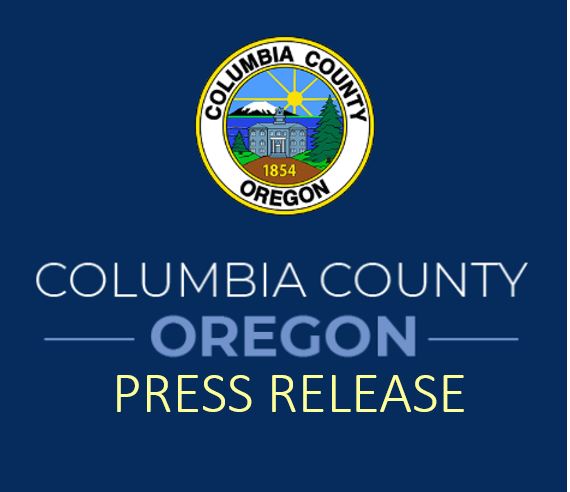 On Wednesday, August 10, 2022, Columbia County Clerk Debbie Klug swore in Marissa Dunne as the county's newest Parole and Probation (P&P) Officer. Shortly after Marissa joined the Community Justice Department in January 2022, she successfully completed the basic P&P Officer and firearms training courses provided by the Department of Public Safety Standards and Training in Salem. Additionally, Officer Dunne has been diligently working her way through the P&P Field Training Manual.  
Marissa comes to Columbia County with a Bachelor's Degree in Criminal Justice and Psychological Science from the University of Arizona. Her post-college experience includes the practical application of her degree at Pima County Superior Court, working in Pretrial Services. Before moving to Columbia County, Marissa worked with severely mentally ill clients as a case manager, coordinating services such as substance abuse treatment and housing for clients.
Officer Dunne is currently supervising clients in our community who are participating in specialty court and downward departure programs. Her caseload averages approximately 32 justice involved individuals, consisting of 27 males and 5 females. Officer Dunne's focus is on reducing recidivism, strengthening partnerships with law enforcement agencies and treatment providers, and promoting lasting, positive behavior change for clients. Her driven and energetic case management style meshes perfectly with the role and mission of the Community Justice Department.
Welcome to the team, Officer Dunne.
# # #
ABOUT COLUMBIA COUNTY'S COMMUNITY JUSTICE DEPARTMENT
The Community Justice Department reduces criminal conduct and helps to keep the residents of Columbia County safe by providing evidence-based programming and interventions for adults and juveniles that discourage individuals from re-offending while also addressing the underlying issues of crime. Partnerships with community groups and human services agencies provide a continuum of supervision, incarceration, and programming to manage offender behavior.